Nowadays, online furniture auctions are gaining more and more popularity in comparison with traditional offline sites. In particular, the opportunities provided by online auctions greatly simplify the process of buying during the quarantine. According to Statista, 1.7 billion people visited online furniture and decor sites in March 2020, when lockdowns were introduced globally.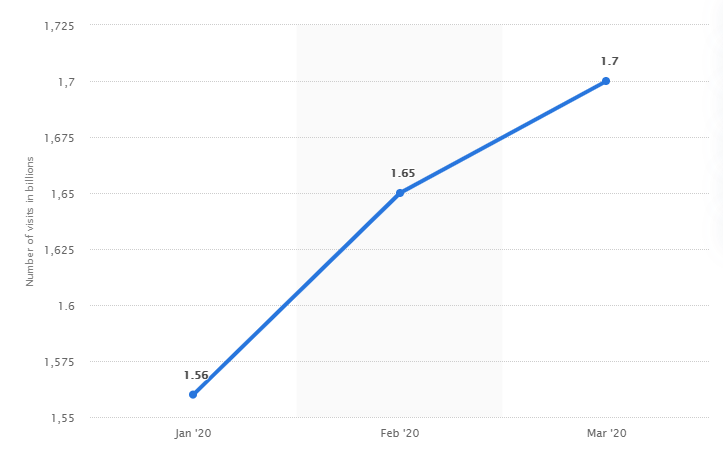 Image Source: www.statista.com
Have a project in mind?
Lets talk about it
Furniture Online Auction Variants
Below we would like to present some of the most popular formats of online furniture auctions.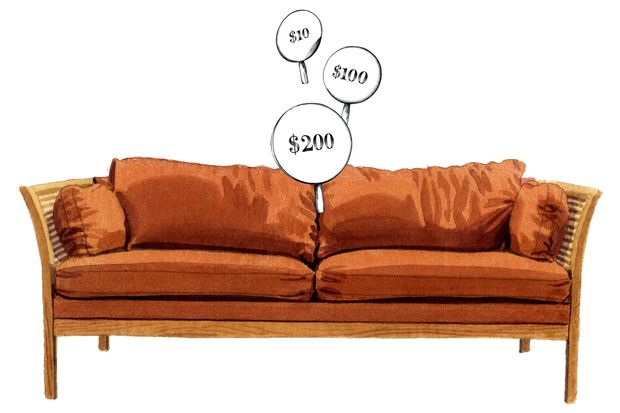 Image Source: www.wsj.com
New furniture auction
It is not difficult to guess that at auctions of this kind, mint new furniture is sold. Here are some examples:
Higginsauctions.com;
JLR Auctions.
Antique furniture auctions
In turn, antique auctions trade in items, some of which date dozens or even hundreds of years back. Old furniture auction examples:
1stdibs. Here you can find both vintage furniture and decorative elements. The site contains collections of exclusive items that will suit any interior;
Rubylane. Established in 1998, at this site, you will find furniture, lighting, and other antiques;
Lauritz. A global market for original vintage items.
Furniture liquidation auction
Liquidation auctions usually sell used property of dissolved enterprises in bulk - whole sets of decor in the case of furniture. The sellers are generally large companies or department stores, which gives confidence in the goods' quality. Next is the list of most notable furniture auction sites in this category:
Direct Liquidation;
Liquidation.com;
BStock Supply.
Restaurant furniture auction
Restaurant furniture auctions mostly sell furniture and kitchen utensils from liquidated catering establishments. Below we provide examples of such trading platforms:
RestaurantEquipment.bid;
Auction Factory;
Restaurant Auction Company.
Hotel furniture auction
Used hotel furniture auctions deal in recreational facilities' decor. Here are some examples of such marketplaces:
Trending Technologies in Online Auction Development
Now let us look at the most trending technologies that can enhance the user experience in e-commerce.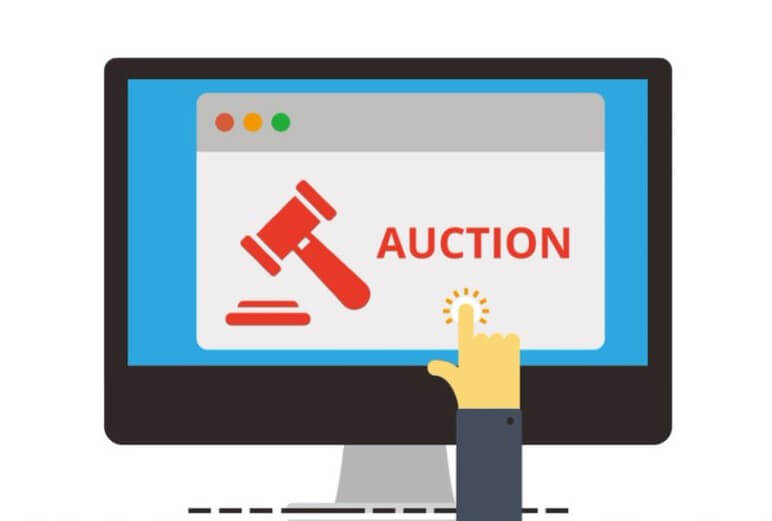 Image Source: blog.technavio.com
Artificial intelligence
In online auctions, artificial intelligence is used to process queries and internal transactions. Sellers can also identify and target potential buyers thanks to big data analytics and AI-powered bots. This data helps to provide buyers with the relevant information and products.
Nowadays, a correctly trained machine learning algorithm can accurately estimate a product audience by analyzing market trends and predicting results. This means that any shifts in the market will cause price changes throughout the entire process, making trade more profitable.
Augmented reality
Augmented reality allows creating an online catalog similar to what IKEA did. Such a decision will help the buyer understand whether this or that piece of furniture will fit into their interior.
Mobile app
In the modern world, almost everyone owns a smartphone or tablet and makes online purchases. Therefore, developing a mobile app for the online furniture auction marketplace would be the right decision as it will increase the UX for mobile users.
Personalization
It is crucial to create conditions for personalization to a specific user. In particular, you can store the user's search query history and compile a selection of products that will be useful to them on subsequent visits to the marketplace.
How to Model Home Furniture Auction: Step-by-Step Guide
Now, we will take a closer look at the strategy for furniture auction development.
1. Select an online auction format
There are three main types of auctions that you can offer on your platform:
Automated auction. This is the easiest way to place bets. The user specifies the maximum amount that they are willing to pay for an individual lot, and the system automatically places bids.
Incremental auction. In this case, the next participant's minimum bid will be the previous offer's price plus a particular fixed increase.
Reserve price auction. Based on mechanics that allow sellers to set a minimum price for a product for which they are willing to sell it. This price will be hidden from buyers, and they will only be able to see whether the required amount has been reached or not. Ultimately, the highest bid wins.
2. Research the market
Above, we provided examples of online auctions. At this stage, it is essential to understand what functions will be useful for your product and what innovations you can offer to make your marketplace different from the competition.
3. Design a layout template
The template is needed so that you can get a layout of the marketplace, optimize it and check with the requirements of customers.
4. Design an interface
The goal of proper design is to let a potential seller understand intuitively how to create an account, offer a lot, and withdraw money. In turn, the buyer must understand how to find the desired product, place a bid, and pay for it.
5. Develop front-end and back-end
The front-end is a codebase underlying every graphic element of a page that a user can see. It is in the creation of these elements that the team of front-end specialists will work. Separate front-ends are created for every intended platform (Android, Windows, web, etc.).
You will also need a team of back-end specialists who will take responsibility for implementing the business logic and operations of the marketplace that are performed on the server-side: page rendering, element loading, processing of filtering criteria, bidding mechanics, etc.
6. Optional: minimum viable product (MVP) development
A minimum valuable product (MVP) is a construct realizing the core functionality of the future app, used to test the viability of the idea and measure the interest of potential users. It can have various forms starting with the drawn mockup displaying the interface layouts up to the functional application.
7. Submit the app to quality assurance
Developed software should be tested extensively to ensure that it operates without problems. Additionally, the QA team checks the platform performance and compliance with specifications.
8. Release the software publicly
When preparing to launch an online auction, you should run a good advertising campaign to attract the maximum number of potential users. It is also better to attract sellers in advance, providing them with 24/7 support and beneficial conditions.
Suppose you want to create your own online auction. In that case, you can contact our team of experienced developers who will help you implement a project of any complexity for a reasonable price.
Summary
Above, we figured out what kinds of online furniture auctions exist, what trendy technologies can be used in the development of such solutions, and what steps are needed to implement them.