One of the biggest stories to come out of the recent Covid pandemic is the rapid rise of video conferencing. For example, Zoom alone saw its active user population skyrocket to 300 million people. At the same time, this trend exposed the fact that video conferencing is an aging technology full of bugs and often failing to cover business needs.
Given the limitations of traditional video conferencing, many businesses are turning to VR meeting technology to fill in the gaps in communication and cooperation. If you are aiming to add value and immersion to your business communications, hiring VR development services and building your own solution for meetings are the next logical steps to take.
You've come to the right place to learn about VR meeting solutions, since we will be examining the topic from top to bottom and giving you everything you need to get started.
What is a VR Meeting Anyway?
For all intents and purposes, a virtual meeting is basically like a traditional meeting, with the caveat that it takes place not in the office, but remotely with the help of VR technology. Using VR headsets, you are transported to a virtual office where the meeting is conducted. This can happen in many forms.
VR technology was once considered a luxury accessible only to the rich, but is becoming more affordable every year as the technology improves and gets smaller. Thus, the prices businesses pay for this hardware are already comparable to webcameras and certainly cheaper than a typical fast-running computer.
Over time, this technology could easily become the future of virtual meetings, providing all we need to connect to one another. Instead of other people bobbing heads on a poor lite computer screen, you and your employees would be in a virtual reality office of your own design, and each member of your team would have their own customizable avatar.
Which Types of Virtual Reality Meetings Can You Organize?
As with everything in life, virtual reality meetings can come in many different flavors, with many different options and solutions available for businesses to adopt.
Virtual business meeting/VR video call
The standard and perhaps most widely used version of VR for business meetings, where the user wears the VR headset and participates in a VR call with another person through video/audio stream. The software used here is often simple to set up and a lot easier to use than most modern streaming call applications.
With the virtual reality conference, your employees choose a VR avatar and customize it however they choose. Then, the meeting is setup with the avatars representing the speakers. Everyone can sit around an office desk with an office backdrop or any other setting that the host chooses. In all other senses, the remote virtual reality team meetings take place at a normal cadence and speed.
In this version of the virtual reality office meeting, employees not only discuss work but actively complete it. The groups here can be limited to as few as 2 people, as they work together to solve problems and get work done. The digital environment affords them more freedom and reign in letting their creativity shine.
This option is represented by comfy rooms, where employees can carry out work in a safe and secure manner. Cut off from the world; these virtual workspaces will have everything your employee needs to carry out their daily work duties. This is especially good for employees that work from home, as they can tune out the distractions.
A VR meeting room is like any other office space where your employees gather for their daily catch-up, serving as a sort of break room. Here, they can discuss work topics or share ideas, even making plans for the weekend, all while wearing their headsets.
How to Set Up Your Own Virtual Reality Meeting
Well, it's a lot easier than you think.
Setting up your own VR conference room only requires a few simple steps and several tools that improve your overall experience and ensure that the meeting goes as smoothly as possible.
The first and easiest part of your setup is a good spot for you to move around in and somewhere quiet. An office space or bedroom are great options for this. Naturally, you will also need a comfy chair that will protect your posture as you engage in the VR meeting.
Things get trickier when it comes to VR meeting software, the second major thing you need. You can get many different apps from the internet, but a custom-built solution tailored for your business needs will usually work the best for a virtual meeting.
Finally, you will need a headset to engage in the meeting and to use the VR software. Let's have a look at some of the best VR headsets on the market below.
Which VR platform should you choose for meetings?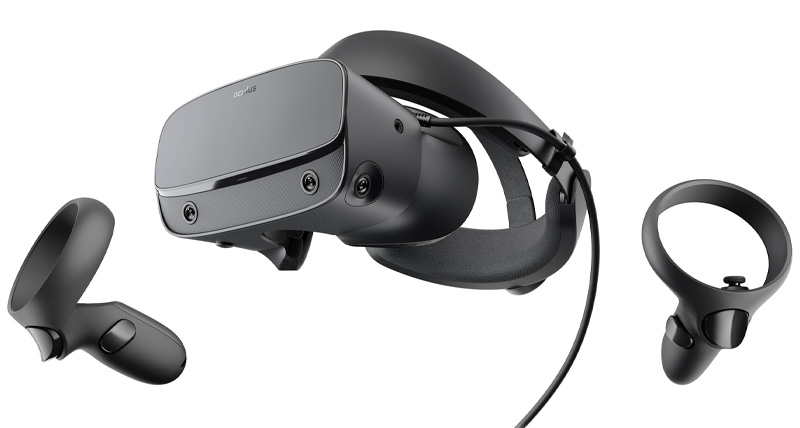 The Oculus Rift is one hell of a VR headset meeting tool, and perhaps one of the most well-known brands in today's market. Developed by Facebook and released on March 28, 2016. With advanced motion tracking and a simple setup process, the Oculus Rift virtual meeting allows for a high-end experience, for business and entertainment alike.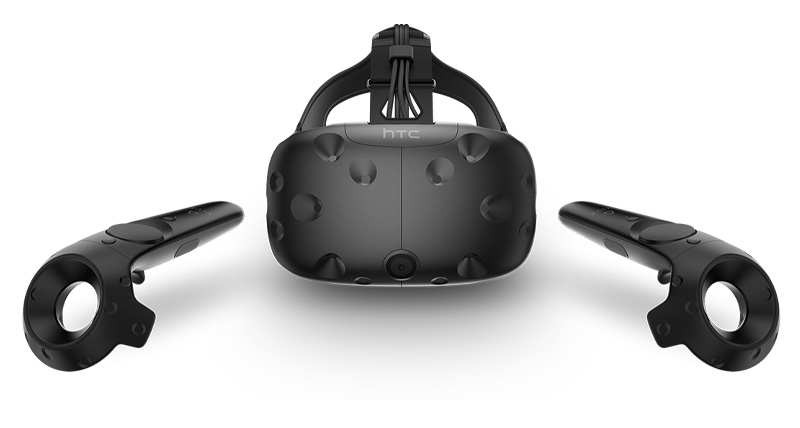 The HTC Vive is another top-notch headset boasting awesome graphical quality and crisp control, and a 110-degree field of view. Developed by HTC alongside the Valve corporation, this high-end product will serve well for a digital meeting platform, so your employees can collaborate on all kinds of work. The only downside of the HTC Vive is its slightly heavy weight compared to the Oculus Rift, and its complicated setup.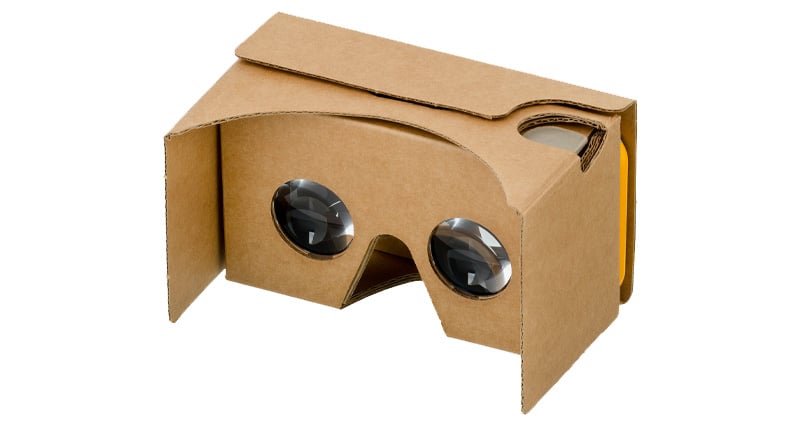 The most affordable and simple of headsets available today. As the name implies, Google Cardboard is made from cardboard but surprisingly boasts some good features and a solid immersive experience, with the product being purchased 15 million times since release. The only downside of Google Cardboard glasses is they require you to use a smartphone and a special app to make full use of the device.
You can find more information about the cutting-edge options available in our VR headset comparison.
VR meeting solutions - choose an existing solution or build your own?
As we have mentioned, there are plenty of options to use for a VR meeting in terms of online apps and ready-made software. However, the difficulty with these apps is that they often come loaded with too many features or too few.
For example, Spatial, MeetingVR, and Glue are some popular ready-made virtual reality meeting platforms that come packed with features. These features can vary but some include options for employee collaboration, avatar customization, different styles of environments from office spaces to presentation style rooms, and a modifiable whiteboard.
On the other hand, a ready-made VR meeting app is meant for a general audience, and does not account for your company's individual needs. For example, you might need custom visualization tools to use during virtual presentations or the option to hold several meetings simultaneously, and you can't get them without custom development.
What are Some of the Best Virtual Meeting Companies?
If you're looking for a company to develop your custom VR meeting app, it might be a little difficult to find the right vendor. However, a partner like Program-Ace can ensure that you get the software of the quality you deserve.
Here at Program-Ace, we have been creating enterprise software solutions for decades and VR solutions ever since the technology started gaining ground. We have a long track record of projects in different industries and niches. You can count on us to learn how your business ticks and adapt the software to complement and add to your processes.
Whenever you are ready to discuss the project, our expert team is ready and waiting to assist you in this process. To get started, just contact us.